We created our agency in 2017 in Mongolia. We started our own tour destination for a hike and horse riding. We are very deep experienced on a tour. We have been working as a tour guide for over 10 years. Our goal is to introduce our nomadic life, customs, and traditions to foreigners. This lifestyle is unique in the world. We offer horseback or hiking tours with local nomads, professional drivers, and guides. We allow you to discover the varied landscape of Mongolia and the way of life of the nomads. Traveling with us we lead you to have experienced teams and you will have unforgettable memories of Mongolia. We hope to meet you in Mongolia, see you very soon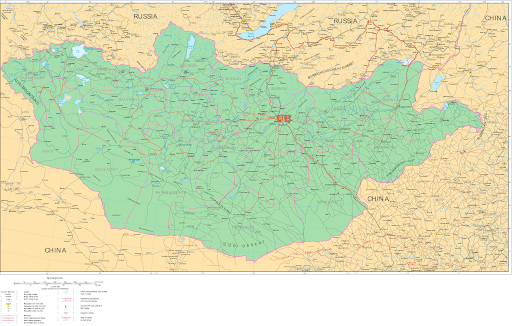 Mongolia is located in the north of central Asia. It has an area of ​​1,565,000 km2, which is as much as France, Great Britain, Ireland and Portugal combined. The borders total 8,158 km including 3,458 with Russia and 4,673 with China. The maximum distance from east to west is 2368 km and from north to south from 1260. Its highest point is located at 4374 m above sea level, the Khuiten mountain from the west and its lowest point at 532 m east of Mongolia. Mongolia has a population of 3.5 million. It has more than 1 million in the capital Ulaanbaatar which is at an altitude of 1350 m, in the pretty valley of the Toula at the north foot of the majestic Mount of Bogdo-Oula. Mongolia has the lowest population density in the world with 1.7 inhabitants, km2. It is divided into 21 administrative (aimag) regions. The ethnic composition of the population is as follows: Khalkhas, Kazakhs, Buryats, Durbed, Bayates, Ouriankhas, Zakhchin and Torgoutes etc. The largest ethnic group is Khalkhas: 75% of the population. It has a very continental climate, because it is far from the seas and oceans and surrounded by high mountain ranges. Winter is very harsh and prolonged, with constant cold. Some years the snow is very abundant, reaching a thickness of two to three meters, the falls are accompanied by penetrating cold and strong winds. The temperature differences between winter and summer are one hundred degrees (plus 50 and minus 50). Spring is dry but late, summer is short and hot. Ulaanbator is the coldest capital in the world with negative temperatures until April. However, in spite of the extreme temperatures, the sky of Mongolia is, with 260 days of sunshine a year, almost always of a clear blue.
Wildlife:
Mongolia has 4000 varieties of plants. There are 140 varieties of mammals, 415 species of birds, 10 species of amphibians and 22 of reptiles, more than 80 varieties of fish, 15,000 species of insects.The Mongolian fauna is very varied. The forests are inhabited by brown bears, deer, elks, chevrotains, wolves, roe deer, wild boars, foxes, lynx, ermines, antelopes, hemiones, wild camels, sable, hemion are only kept in Mongolia. And the wild horse called Prjevalski's horse is the ancestor of the current horse. It has been reproduced in the KhustainNuruu natural park. Mongolia is home to two animals that have become very rare, the Gobi bear and the world's snow leopards. As for the so-called domestic animals, horses, camels, goats, sheep, yaks and reindeer, they most often live in semi-freedom.Among the birds, there is a wide variety of raptors, countless kites, eagles, hawks, goshawks, harriers, bearded vultures which can reach 2.5 meters in wingspan, vultures, owls and syrrhaptes.
Flower:
Mongolia includes a large number of different natural areas. Each has its own characteristic flora. There are forests of larch, pine, Siberian fir, Scottish pine and white birch in the north. In desert areas, vegetation is becoming more scarce but resistant, with plants such as karagana or false acacia, and saxaul forests which provide no shade or greenery but provide excellent fuel.